16
Mar
08
Notable Free Premium WordPress Themes
Time for showcasing a few notable Free Premium Quality WordPress Themes that caught my eye. With a little a bit of creativity and extra work you could modify these themes to get yourself a free high quality theme.
LeoPress Leopard Inspired WordPress Theme
LeoPress is a free three column WordPress. The design is inspired by Mac OSX Leopard.
Download Link: Here
Preview: Here
Lemon Twist
A green coloured two column WordPress theme from farfromfearless. Theme was developed for the authors own site and later release to the public to download. The panels in the side block are collapsible, it also has a large footer in the front page to showcase your flickr images and latest posts.
Download Link: Here
Preview Demo: Here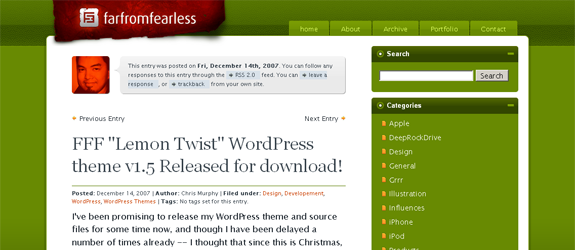 Probama WordPress Theme
A politically inspired theme supporting Barack Obama. The home page is a two column WordPress theme with a large footer, for single posts and pages the layout switches to a single column layout. The menu supports sub pages and are shown as drop down lists.
Download Link: Here
Preview Demo: Here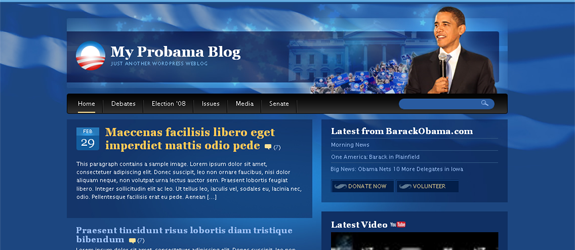 Neoclassical Three Column WordPress Theme
This a clean Three column WordPress theme with great typography.
Download Link: Here
Preview Demo: Here
Massive Mobile
If you want to display your site or blog in a more user friendly way on the iPhone or PSP you can make use of this free theme.
Download Link: Here
Preview Demo: Here
Trackbacks/Pingbacks