22
Jun
07
How To Win A Free Trip To Microsoft
If you are a Microsoft fan or would simply like to visit Redmond and take a look around, here's a quick way to get them to fly you to Redmond for free and give you the red carpet treatment. GET A ZUNE TATTOO. Yes its that simple, I am what the heck its just a Tattoo and its only permanent. Apparently the guy who got the Zune Tattoo got a second Zune Tattoo and Microsoft has decided to invite him to Redmond and get him to meet up with the Zune Team. He has become a Internet phenomena with over a dozen top ranked blogs blogging about this. While most of blog reactions have been negative and have ridiculed him for getting a Zune Tattoo he seems pretty undeterred. In fact reading through the forum replies most of the people seem very supportive. I think most of the negativity being generated comes from the fact that people unconsciously like to bash anything to do with Microsoft.
This is how it all started.
When did you get your Zune? Nov 14th, 2006 (launch day)
Why did you get it? Because I was fed up with my Apple iPod's click wheel and its ability to easily scratch
Where did you get it? Gamestop in Sioux City, IA
What color do you have? Black now but originally brown (I thought the brown's battery was faulty but it was my computer, I regret it now)
Do you like it, or love it? LOVE IT HERE'S PROOF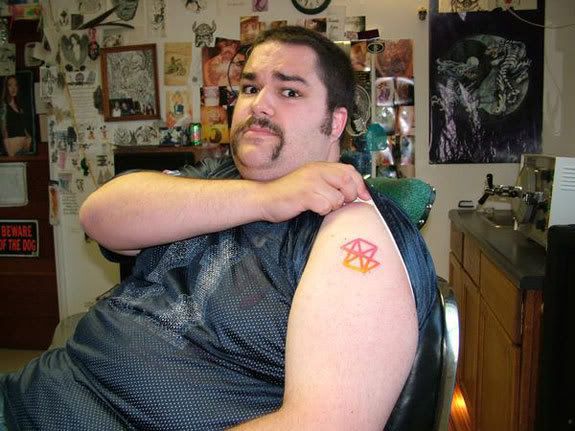 If anyone wishes to contact him heres his email and IM and Cell. Hope he has a good time at Redmond.
Anyone who wishes to contact me to talk about my first tattoo and needs any additional proof that it is real and not really good Photoshop skills here is my contact info…
email: mszunefan@gmail.com
Yahoo IM: knowerofmovies
cell #: 712-301-3235
source: microsoft.blognewschannel.com 
Trackbacks/Pingbacks