04
Mar
08
FreshMedia Free Two Column WordPress Theme.
Its been a while since I wrote about WordPress Themes. I saw a beautiful CSS and XTHML Template provided by styleshout.com for free. So I decided to convert it into a WordPress theme and release it. Let me know if you find any bugs. The theme is released under the a Creative Commons Attribution 2.5 License. Please leave the original Web Designer link intact as he has requested on his site. The Theme is a two column template with a large footer and has support for widgets both in the sidebar and the footer.
You can view the demo here.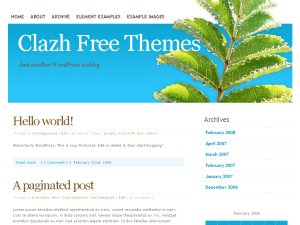 [download#5#image]
Trackbacks/Pingbacks