19
Jul
07
Fake Steve Job Revealed, Harry Potter Ebook Pirate Caught?
Update: Corrected Typo thanks to Small Potato
In Two separate news articles.
Looks Like The Harry Potter Pirate Might be Caught.
The guy who took pictures of the stolen harry potter book and put them on the net forgot to remove the EXIF data which contains the serial number of his Canon camera which means he can be traced back.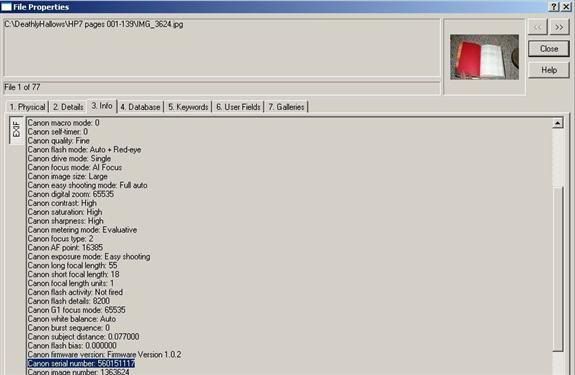 deepjiveinterests Thinks he might have found the Fake Steve Jobs Identity.
When You Play With Fake, Expect To Be Found
Those as-yet-unnamed individuals are the gents at Sitening, a web design and search marketing company in Nashville.
The exact details are featured on Sitening's blog, where they executed a pretty slick trick to nail his IP address (involving a unique URL and the knowledge that Steve uses Yahoo mail).
From that point they were able to pinpoint what part of the world the FSJ was writing from, and lo and behold, its from Boston.
Who is the leading FSJ candidate from Boston? Andy Ihnatko, whose blog is over here.
Trackbacks/Pingbacks