15
Mar
08
CoolWater Two Column Free WordPress Theme
This is another beautiful free CSS XHTML web template by Styleshout that I really liked and decided to convert into a WordPress Template. The WordPress theme design is called CoolWater. As the name suggests this theme is really clean and has a bright punchy look and feel. The Theme is a two column theme and has support for widgets and is supported for wordpress 2.3 and above. The template is released under a Creative Commons license, Please leave the original designers link intact.
Demo: Click Here to look at the demo.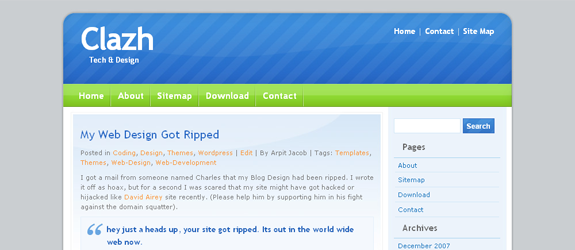 Please link to this page do not link to the download link directly.
[download#6#image]